Ease and efficiency in cylinder filling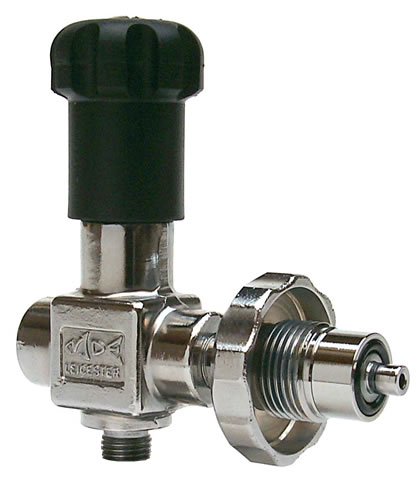 The MDE Stop/Vent Charging Valve range is designed for efficient use of air and convenience when filling cylinders. The multifunction handwheel allows both flow control and vent while charging, with only the pressure between charging valve and cylinder valve released.
All Stop/Vent valves are supplied with 1/4BSPP cone inlet for metal to metal connection with a charging hose, and 1/4BSPPF outlet. Can be optionally fitted with a cylinder connector and/or 6000 PSI pressure gauge.
Available Models
H039600 – Basic Stop/Vent
H039612 – Basic Stop/Vent with 1/8 BSPT gauge port (no gauge)
H039610 – Stop/Vent with A-Clamp cylinder connector
H039614 – Stop/Vent with A-Clamp cylinder connector and 50mm pressure gauge
H039620 – Stop/Vent with 200 Bar DIN cylinder connector
H039624 – Stop/Vent with 200 Bar DIN cylinder connector and 50mm pressure gauge
H039630 – Stop/Vent with 300 Bar DIN cylinder connector
H039634 – Stop/Vent with 300 Bar DIN cylinder connector and 50mm pressure gauge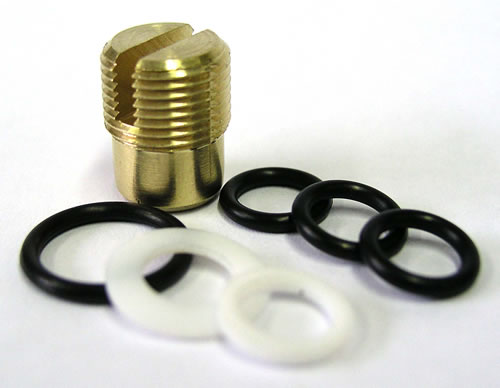 Refurbishment Kit H039650B contains:
1 x G011303M O-Ring
1 x G014905 Anti-Friction Washer
1 x G014908 Pressure Seal
1 x G028603 Brass Theaded Seat
3 x M012103 O-Ring