Quality Gun Charging Kits manufactured by the professionals
---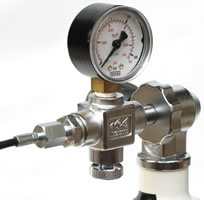 For airgunners with an existing diving cylinder, MDE manufacture a wide range of charging kits.
Stamped and machined using high quality brass, all systems come complete with a Wika gauge, a connection for the cylinder valve, a finger-tight bleed and a choice of either a 1/4BSP outlet or a 305mm 1/8BSP hose.
Charging kits are available with either A-Clamp or universal DIN 200-300 Bar, allowing easy connection to almost any SCUBA cylinder for airgun use.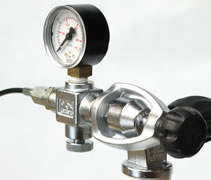 The 1/4BSP outlet is supplied complete with a seal for Rapid7 or Super10-type 'buddy bottle' airguns, and the high quality, high pressure 1/8BSPF hose is ideal for most 'quick-connector' air rifles including Air Arms, Falcon, Logun and Daystate.
---
Available models:
H012935 – A-Clamp kit with Rapid7/Super10 Adaptor
H012915 – A-Clamp kit with hose
H012940 – DIN kit with Rapid7/Super10 Adaptor
H012920 – DIN kit with hose