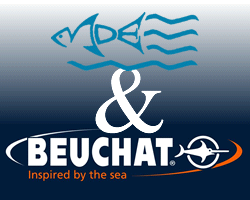 We are delighted to announce that with effect from 1st April 2010, Midland Diving Equipment will become the exclusive UK distributor for the Beuchat range of diving, snorkeling and spearfishing products.
This is an exciting partnership between two companies with a proud history in the scuba diving market. Founded by George Beuchat in the 30s, Beuchat has been involved in all aspects of underwater activities for over 75 years. Distributed around the world into 80 countries, Beuchat is recognised worldwide as a market leader in the fields of scuba diving and spearfishing.
As Midland Diving enters its 52nd year, we will also continue to distribute our own range of diving valves, gun charging and filtration products alongside Beuchat, including some MDE-branded products previously distributed by Aqua Lung UK.